MIAMI RED DOT FAIR PARTICIPATING ARTIST-NUBIA GALA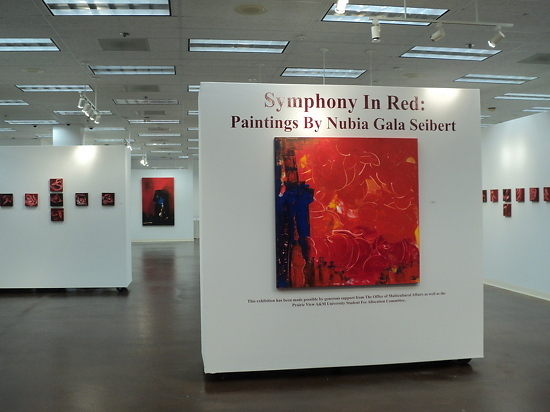 In the past, I painted realistically but with abstract art much more is possible. It allows for a creative flow of energy that parallels the way I live my life: Spontaneously, intuitively and ready for new discoveries. I don't always know where I'm going or what the final destination looks like but I know when a painting has arrived to its completion. Every painting is a new experience where anything can happen; even an accidental drip on a canvas can sometimes complete a composition. The abstract world allows me unlimited freedom when I paint, and in the same way, allows viewers to rejoice and share in that freedom becoming one with the the art. I split my creative time between Houston and my private Katy Art Gallery Studio located in the Historic Katy Museum District 2 blocks from the Katy Contemporary Art Museum, Kcam

Abstract Painting Video- click here Katy Houston Contemporary Abstract Artist and her creative energy in action.